For some days now, one of the most trending Activities going on in Nigeria is the Burial Ceremony of the Mother of Popular and Influential Nigerian Celebrity known as Obi Cubana.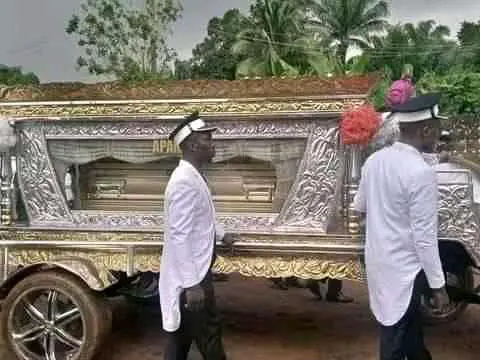 Obi Cubana a popular Nigerian Business man has done the Unthinkable by Spending enormously to give his late mother a Befitting Burial Ceremony.
Obi Cubana an Indigene of Anambra State took to his Hometown, Oba in Anambra State to Organize one of the biggest Burial Ceremony ever recorded in Nigeria. There were a lot of Influential and Popular Personalities in attendance at the Burial Ceremony.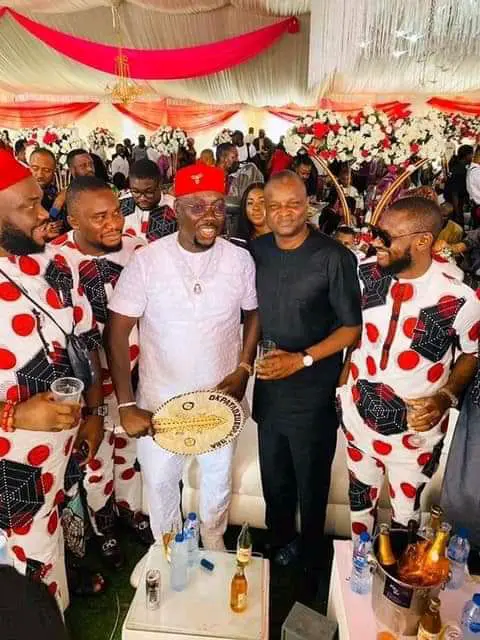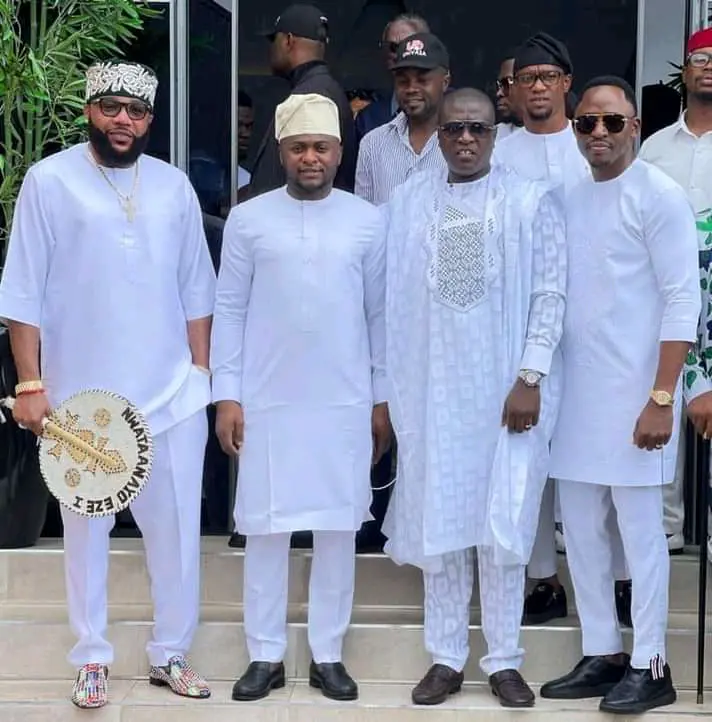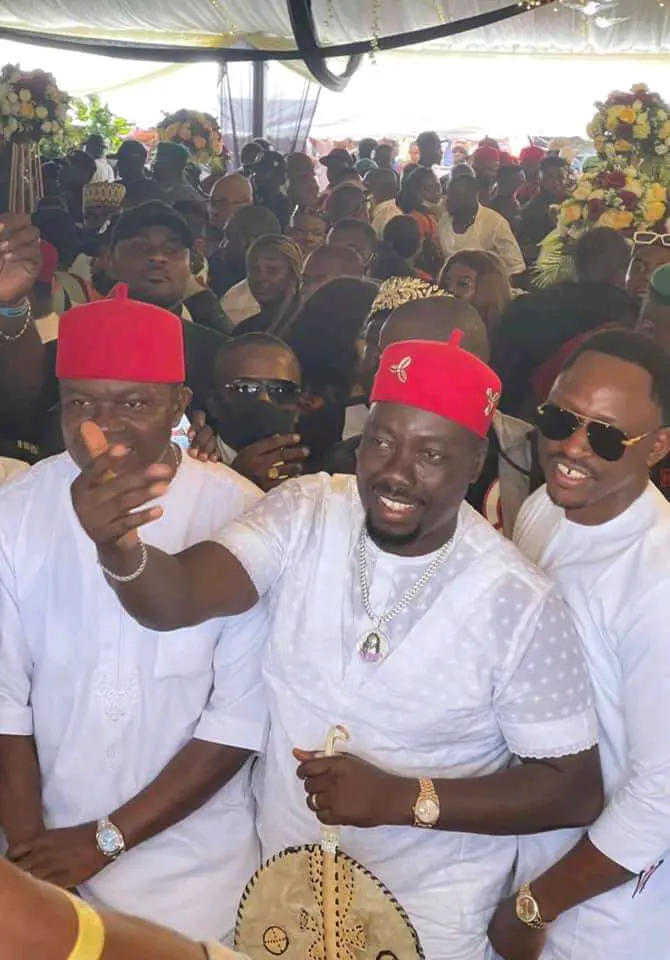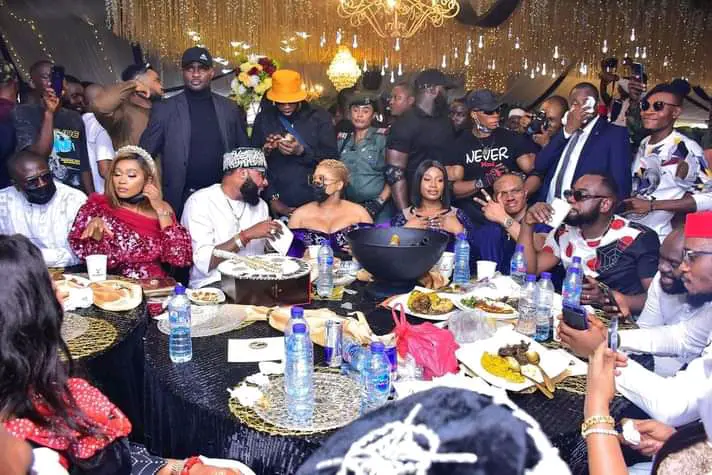 Money was something that the event never lacked, the Coffin itself where the Corpse of the deceased was placed is also worth millions of Naira. People from the Neighborhood who came to witness the event can attest to the Fact that Money was Lavishly spent.
This event has raised a lot of mixed Reactions online as some commended the effort of Obi Cubana in giving his mother a Befitting Burial while others condemned him for spending Lavishly and not using the money for things they feel it Should have been used for, particularly for helping the poor and needy.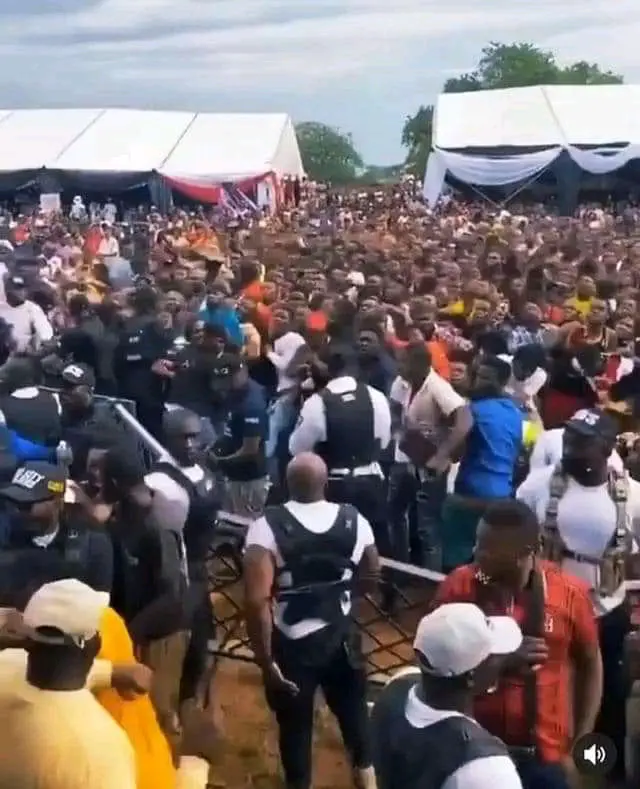 A popular and Die-hard fan of President Muhammadu Buhari who is known as Chigozirim Emeakayi has taken to his Official Facebook page to Criticize Obi Cubana's Lavish spending at his Mother's Funeral.
According to him, over 500 million Naira was spent in a zone where youths are protesting for lack of Job Opportunities.
He further stated that none of the Big Boys who scattered Oba with their Wealth have a single company in the South East where youths are employed.
His post got a lot of reactions as some were in agreement with him while others were not.
Checkout the post and Reactions below.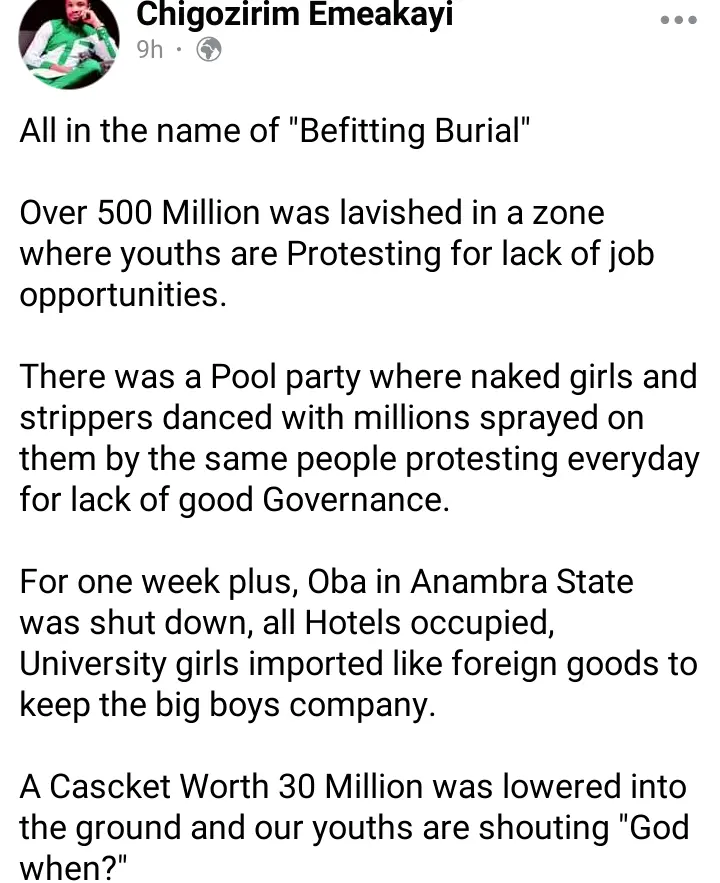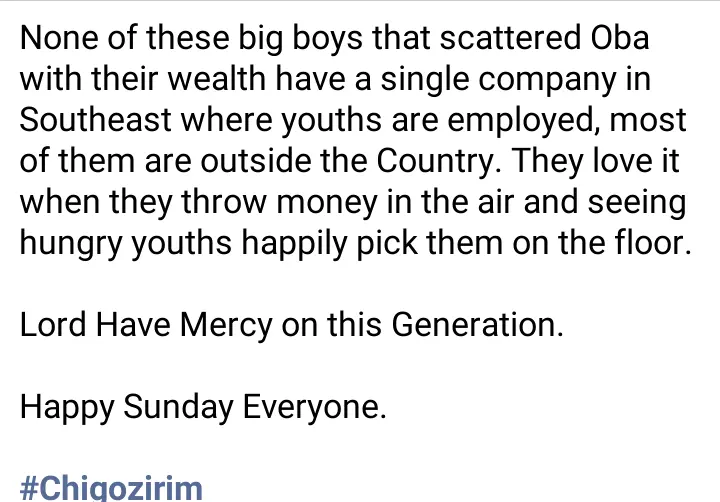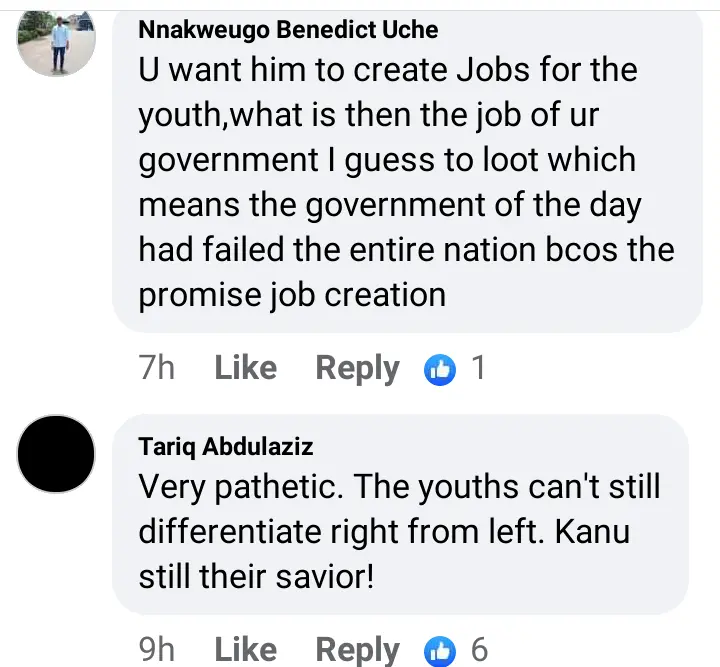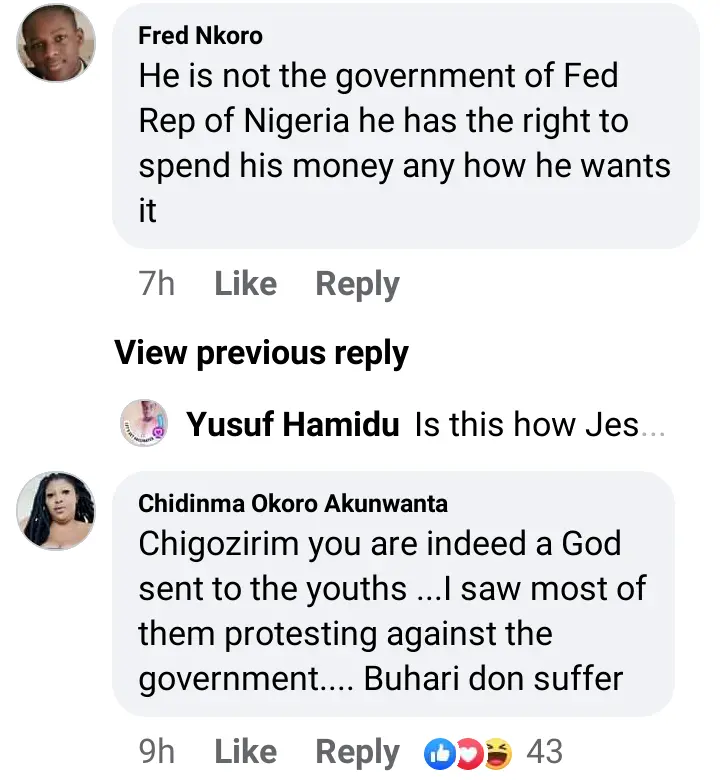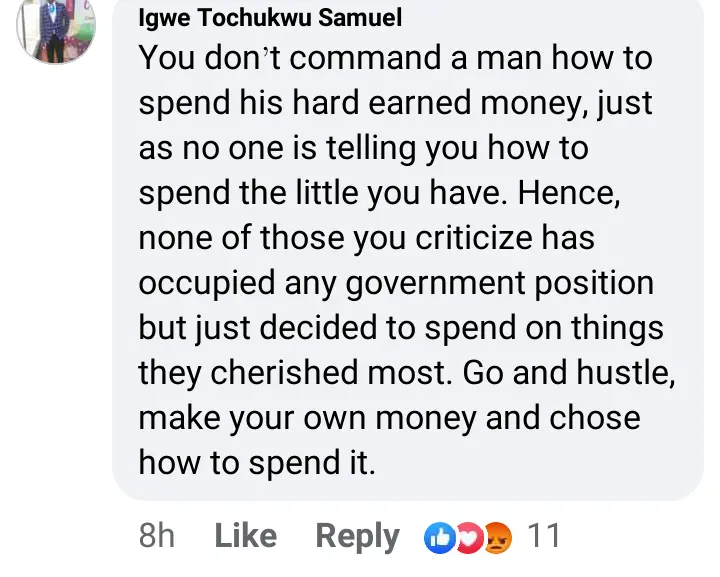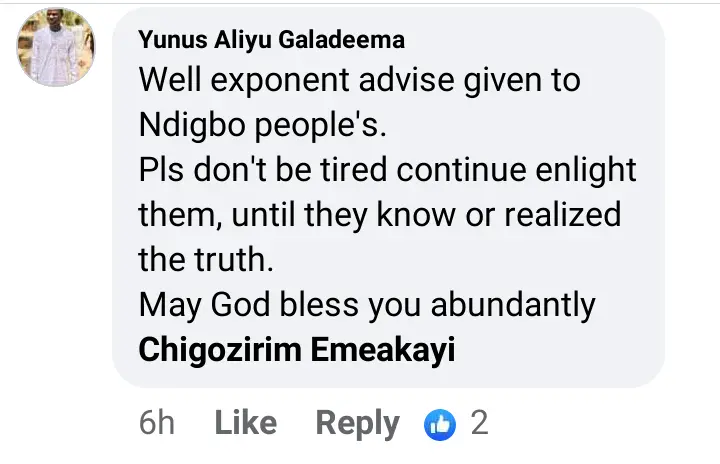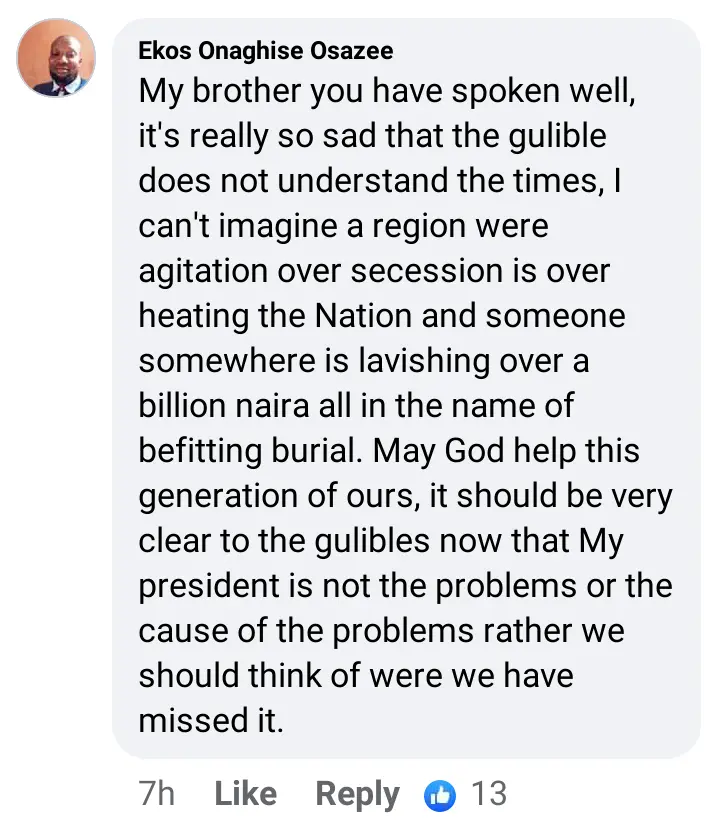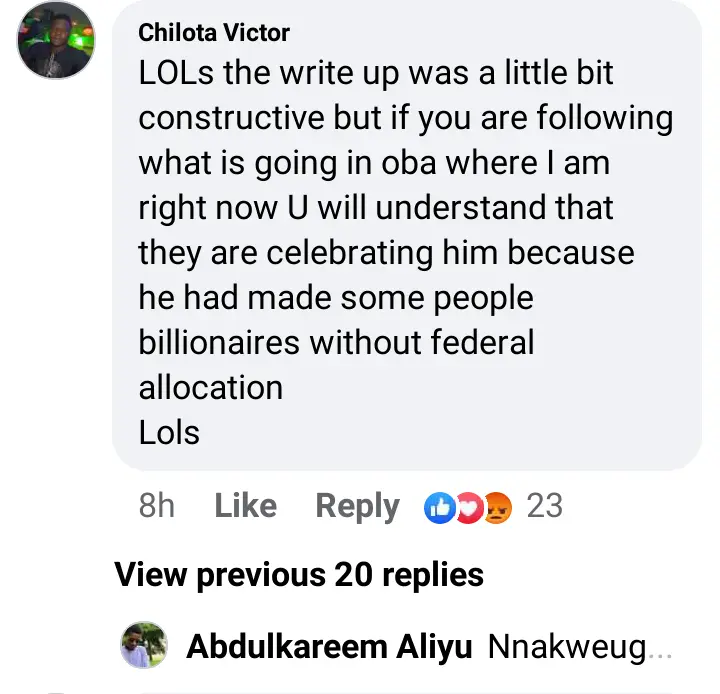 What do you think of Chigozirim's statement?