According to the popular online newspaper , Sahara Reporter published that the department of Microbiology, University of Benin has constituted a committee to probe the results of a female student, who marked her graduation in a controversial shirt.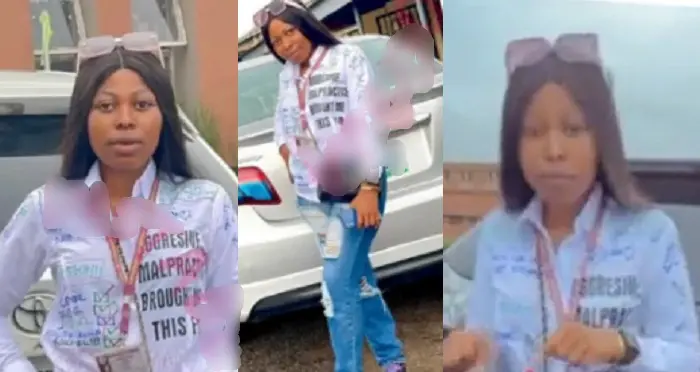 Some days ago, a video had gone viral on social media which featured the young lady, Peace Ufuoma, wearing a shirt that reads 'aggressive malpractice brought me this far'.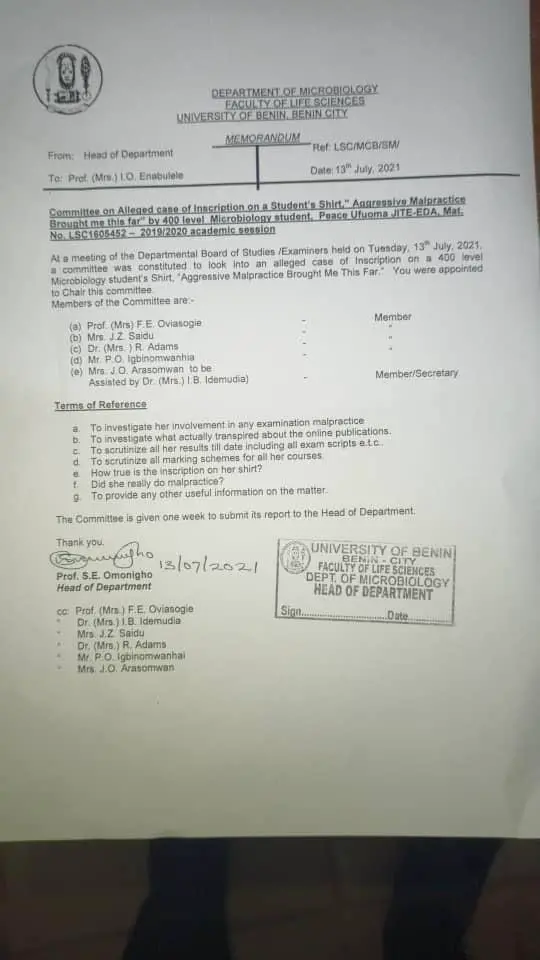 The video went viral and it becomes a tale of the moment, this notified the management of the university and an investigative panel has been set up to investigate her involvement in any examination malpractice; to investigate what transpired about the online publications; to scrutinize all her results till date, including all exam scripts; to scrutinize all marking schemes for all her courses; how true is the inscription on her shirt.
Many people online have been lashing the lady with different insults for waking up problem for herself and putting herself on the platform of losing her degree certificate if found guilty.